Attorney Leadership
---
Doug Poland  |  Principal
View My Profile
Doug specializes in real estate law and currently serves on his firm's Technology Committees. With a B.S degree in Computer Science from Michigan State University and as a visionary in the use of technology to improve the quality and efficiency of the practice of law, Doug brings a unique set of skills to the ProLegal Systems team. Doug graduated cum laude from Wayne State Law School in Detroit Michigan. He is currently involved in various non-profit organizations and real estate industry organizations. Doug has previously served on his firm's management committee and is a current member of the Management Core Group and the Technology Core Group of the Law Practice Management Section of the American Bar Association.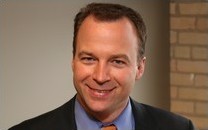 Leadership Team
---
Tim Buursma  |  Vice President of Corporate Development
View My Profile
Tim has more than 20 years of both management and marketing/sales experience. His focus has been on operational excellence, service to clients/customers and business growth and development. Tim received his degree from Hope College in Holland, MI and is trained in Six Sigma. He has developed proven systems to capture business performance measures on a timely basis which allow managers and marketing departments to make informed strategic business decisions.
---
Michael Batts  |  Chief Finance Officer
Michael has an MBA from Western Michigan University and 10 years experience in a senior financial management role. He brings expertise in business planning and forecasting, cash management, financial reporting, risk management, and key relationships with financial institutions.
---
Jeffrey Kladder | Director of Business Development
View My Profile
Jeff has experience in business leadership, growth, and development to accompany his Master's of Business Administration from Grand Valley State University. In addition to working in the area of small business, he has worked as an accountant with Plante & Moran. This allows him to understand the business principles and operational structures needed for businesses to grow and succeed
---
Chris Cubbage  |  IT Director
Chris has over 20 years experience in Information Technology. He combines a high level of technical expertise with a strong management background. He understands the importance of a solid IT infrastructure as well how IT aligns with business strategies. Chris has a Master's degree in Information Technology from Grand Valley State University.